Congratulations to Shengrun Technology for successfully passing the CMMI-3 software capability maturity certification
We are very excited to announce that Shengrun Technology has successfully passed the CMMI-3 software capability maturity certification. This is an important milestone in our company's ongoing efforts to improve and enhance service quality.


CMMI (Capability Maturity Model Integration) is an internationally recognized assessment method for measuring the results of an organization's practices in process improvement and business performance. Passing the CMMI-3 level certification indicates that our work processes have reached the "defined" level, which means that our processes are planned, executable, and understood, managed, and improved.
This certification is public recognition of Shengrun Technology's long-term commitment to providing high-quality products and services. To meet this standard, our team spends countless time and effort self-evaluating and improving to ensure our processes and services meet and exceed the high standards of CMMI-3.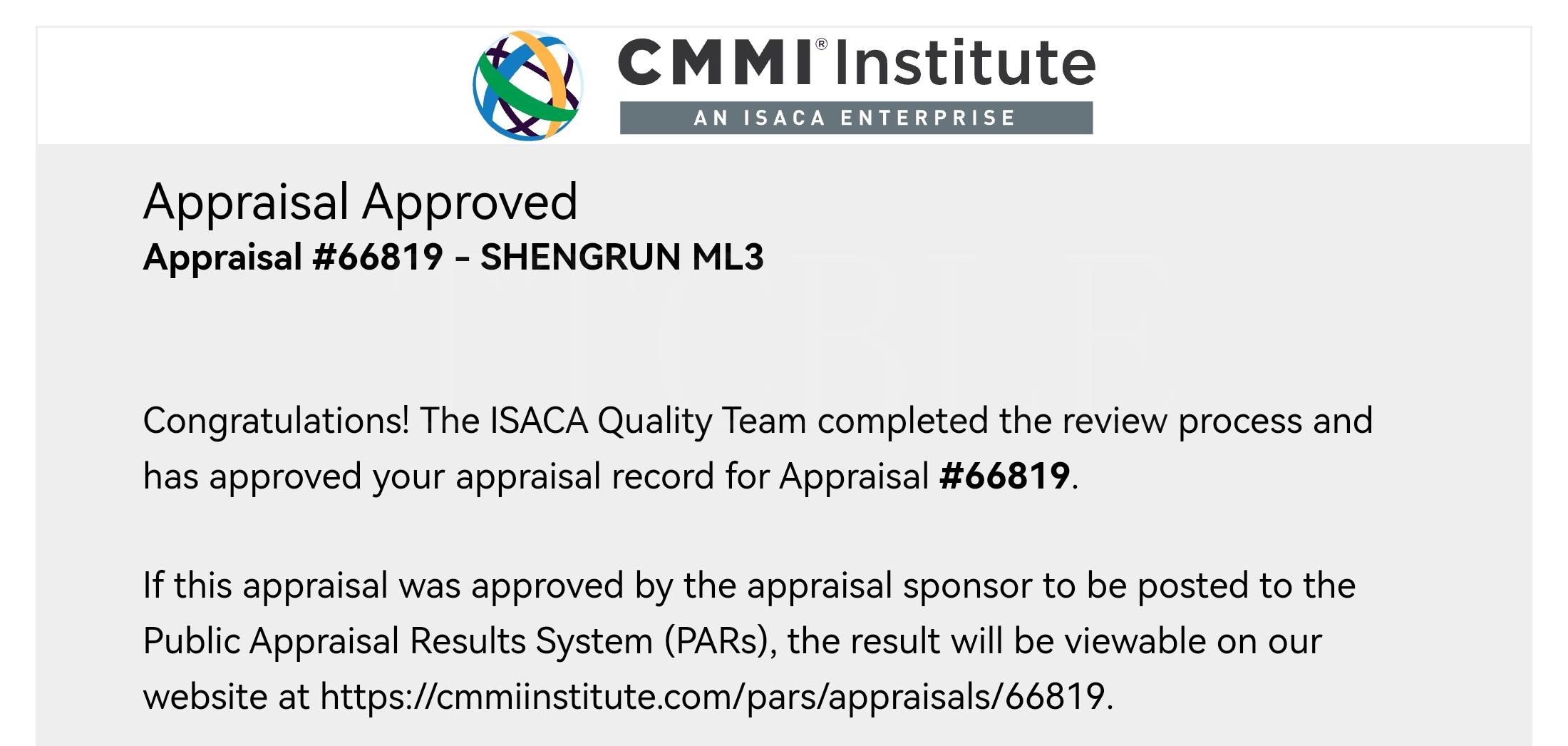 This certification not only strengthens our commitment to quality management and continuous improvement, but also takes us a solid step towards meeting customer needs more comprehensively and systematically and providing better services.。

We would like to express our sincere gratitude to all employees who participated in and supported this process. We believe that with the further development of Shengrun Technology, we will continue to maintain and improve our service quality to meet the growing needs of our customers.

Once again, thank you all for your efforts and commitment, which enabled Shengrun Technology to successfully pass the CMMI-3 software capability maturity certification. Let us work together to welcome a better future!